The Client
In 1979, Allegheny Millwork of Pittsburgh, Pennsylvania opened shop in an old stable. At that time, a growing restoration movement in this region had created a growing demand for high quality, custom millwork.
In the early days, Allegheny Millwork relied solely on word-of-mouth advertising, and as word of their high standards in quality, value and service spread over the next few decades, they flourished. Today, not only do they service an international clientele, they've traded in the old stable for an 80,0000-square-foot, state-of-the-art facility to become one of the largest and most respected manufacturers of custom millwork in the industry.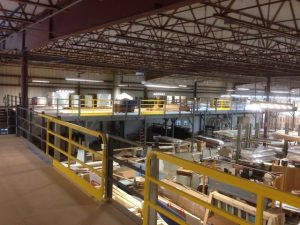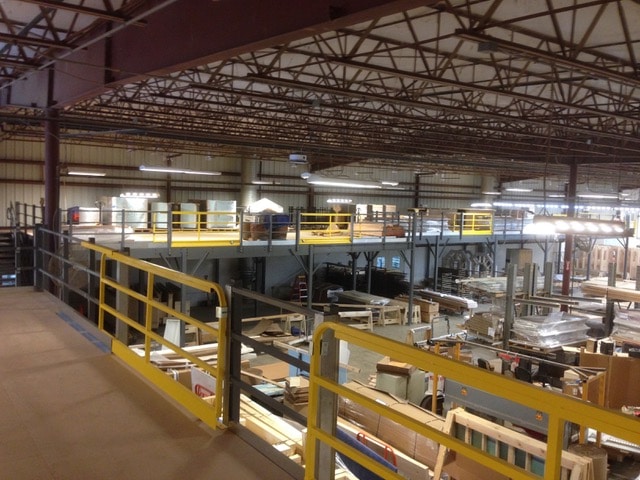 The Challenge
A company used to growing and growing pains, in 2017 they realized they were once again running out of usable space. Material flow was suffering and storage and staging spaces were at capacity.
Allegheny Millwork reached out to Cranston Material Handling Equipment Corp (Cranston) for help.
The Solution
Cranston started by sitting down with Allegheny Millwork and listening to their situation. Cranston took stock of their client's needs, wants, budget and timeline.
When ready to start designing solutions, Cranston looked up. While Allegheny Millwork had filled up their floorspace, there was still unused vertical space waiting to be maximized.
Taking advantage of the high ceilings, Cranston installed two free standing mezzanine systems. Mezzanines can effectively nearly double a facility's available space. When expanding a building is unavailable, and moving locations impractical, installing a mezzanine can be a real game changer.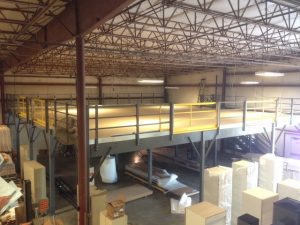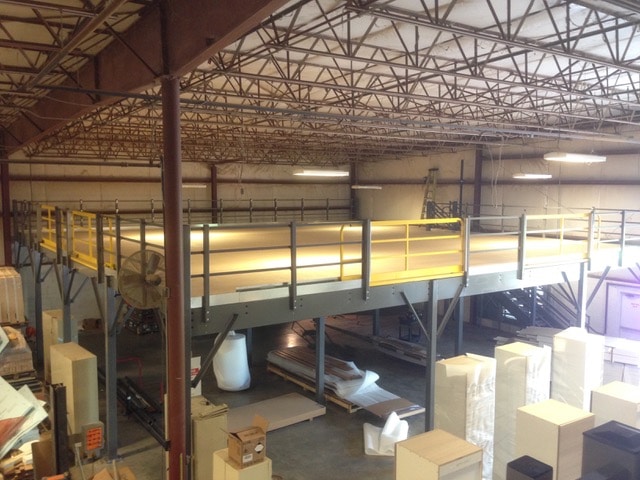 The Result
Cranston's experienced installation crew managed the full project, installing all design features from stairways and gates to column spacing and floor loading. All field and safety checks were communicated and the Allegheny Millwork's installation was on time and on budget.
Cranston's client was very pleased with the investment, project schedule and speed of completion. The new available space has made a wonderful addition to Allegheny Millwork's facilities.
Find Out More
Cranston Material Handling Equipment Corp. looks at your material handling or storage application through the lens of decades of experience. Whatever your specific needs we can help you sort through options to maximize your workspace. Contact us for more information www.cranston-material-handling-equipment.com  or call us today at 412-741-8060 .
https://www.cranston-material-handling-equipment.com/wp-content/uploads/2017/06/IMG_5097.jpeg
480
640
Cranston Material Handling Equipment
https://www.cranston-material-handling-equipment.com/wp-content/uploads/2017/03/cr-logo.png
Cranston Material Handling Equipment
2017-06-20 14:44:06
2021-07-01 15:45:43
Cranston Material Handling Installs Two free Standing Mezzanine Systems for Allegheny Millwork of Pittsburgh