When picking up and moving items at your plant, especially heavier larger bulky items, it is crucial to use below-the-hook tooling to allow your employees to move the items safely. By using a grab or lifter, employees can very easily and safely move bulkier items.
Grabs and lifting devices can be a significant asset to your operations, making production safer and more efficient.
Features of Grabs and Lifters for Efficient Operation
Grabs and lifters add efficiency to your production operations, allowing a single employee to safely and efficiently move, manipulate, stack, and store bulky items of varying sizes. Gripper tooling allow grabs and lifters to adjust to the unique shape and size of the object to get a secure grip for moving it. They also can feature manual or power tilt and 360 rotation of the item that is being lifted and moved.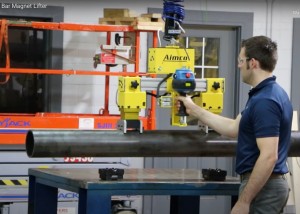 Other features of a grab or lifter include:
• Up down control clamp button
• Incremental power tilt up and down
• Two hand release
• Float mode
• Mobile bases
• Intelligent lifting features to create lifting parameters and limits
Mobile bases allow the lifts to be moved throughout the plant as needed, while the two hand release adds another safety feature, preventing an item from being prematurely released from the lift.
Stay in Compliance with OSHA Standards with Your Grabs and Lifters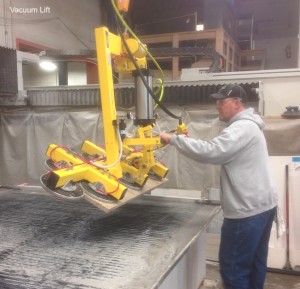 As a business owner, you know the importance of staying in compliance with all OSHA safety standards. All of the grabs and lifters sold by Cranston Material Handling are designed to meet the U.S. Department of Labor, Occupational Safety and Health Administration's regulations regarding lifting devices.
When purchasing a grab or lifter from Cranston Material Handling, you can have the peace of mind knowing that your intelligent lifting device will meet all inspections and industry standards.
Optimize Your Space with Cranston Material Handling Equipment
When it comes to optimizing your space with lifting devices, Cranston Material Handling of Pittsburgh has the decades of experience needed to provide you with the most effective and efficient solutions for your business. Contact us today to learn more about our cradle lifters and our other industrial cranes and lifting devices.
https://www.cranston-material-handling-equipment.com/wp-content/uploads/2020/06/Grab-with-tilt.jpg
646
824
Cranston Material Handling Equipment Handling Equipment
https://www.cranston-material-handling-equipment.com/wp-content/uploads/2017/03/cr-logo.png
Cranston Material Handling Equipment Handling Equipment
2020-06-09 17:00:12
2021-07-01 15:05:26
Using Grabs and Lifters to Move Bulky Items